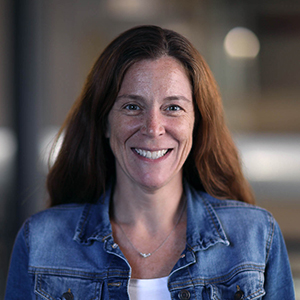 Holly Kisskalt
Senior Vice President of Finance
As a recruiter at Robert Half International, Holly Kisskalt used to help companies find great managers. Along the way, her own talent became obvious. JAKKS Pacific, Inc. brought Holly aboard as a Finance manager, drawing upon her years of public accounting at Coopers & Lybrand in Detroit, Michigan. By the time she left JAKKS, Holly had become Vice President of Information Systems. Holly's star continues to rise, now soaring with Skyrocket.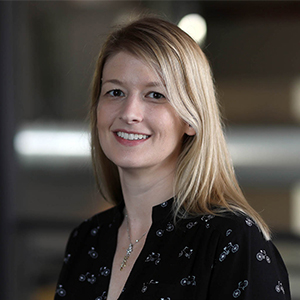 Hayley Thistlethwaite
Vice President of Product Development
Hayley Thistlethwaite still rocks. Twenty years after a start as an A & R coordinator in the music industry, she is still minding the details of budding superstars – incendiary gaming products, exciting gadgets and engaging toys. After serving as Director of Interactive at JAKKS Pacific, Inc., Hayley was an engineering program manager for a Silicon Valley Start-up that made AR Goggles and then GoPro. She has been Vice President of Product Development at Skyrocket since 2013. Oversight of electrical & drone development might seem far-flung from the rarefied concerns of major label music. But consider the joy of a career that still puts a smile on people's faces – and rocks their world.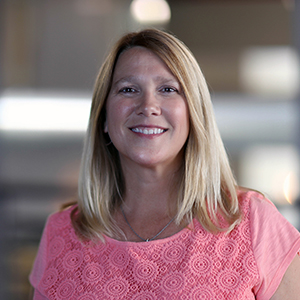 Sherry Perry
Executive Vice President of Sales
Prior to her sales career, Sherry Perry developed special powers, honing an intuitive understanding of the retail world. During eight years at Walmart, Sherry worked in store operations as well as merchandising. As a toy buyer at Sam's Club, she was recognized as the Buyer of the Year. A superhero was born, dedicated to defeating human boredom with her exceptional gifts. Through more than 17 years, Sherry has led sales teams and as Senior Vice President of Sales at Jakks Pacific, Inc., she earned multiple awards for Vendor of the Year. After three years as Vice President of Sales at Mega Brands, Inc., she joined forces with former Jakks colleagues, taking the fight to epic heights at Skyrocket.